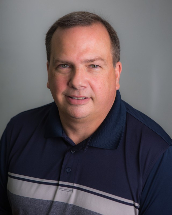 Chris Camp
Athletic Director
Chris joined The King's Academy in 2020 after 23 years with the North American Mission Board in the areas of Finance and facility services. He has more than 18 years of experience coaching youth, middle, and high school sports including several years coaching in our Knights Basketball program.
Chris serves as the athletics department head and provides guidance for the sports programs. His responsibilities include hiring, scheduling, insurance, budgeting, compliance, venue management, arranging for region post-season events, league meeting attendance, and conducting parents and coaches' meetings.
---
Scott Walker
Assistant Athletic Director
Scott joined The King's Academy in 2023. Scott has an extensive background in athletics and brings a wealth of knowledge with many years of coaching experience to our program. He has served as a football coach and defensive coordinator at his Alma Mater, West Georgia, as graduate assistant on the defense at Georgia Tech, and as head coach and athletic director at Milton High School in Alpharetta where he worked for five years. He also serves as the Knight's middle and high school football coach.
---
Victoria Matteson
Administrative Assistant, Athletic Department
Victoria has supported the TKA Knights for many years, providing support, knowledge and experience to the department. Her primary role is to assist the Athletic Director and Assistant Athletic Director with the day-to-day administrative duties. Her job responsibilities include TeamSnap management, athlete registration and payments management, administration of coaches' certifications, background checks, oversight of base-line concussion testing, add insurance, GAPPS compliance, and inventory of lettering.
---
Roni Redd
Athletics Assistant
Roni joined the TKA Athletic Department in 2022 to provide administrative support to Knight's Athletics. She has worked at TKA for seven years in various capacities as an Assistant in the preschool, elementary classroom, and front office. Roni's family has been a part of Knight's Athletics since 2013 and actively involved in football, soccer, track, and cross country.
---
Caitlin Keith
Junior Knights Athletics Assistant
Caitlin provides administrative support for the K-5th grade Junior Knights and assists in the development and growth of this program. Caitlin has a wealth of knowledge from her own sports experience as well as administrative expertise from her previous career path.